Swiss-Ski will in future be working with Hirslanden on providing sports medical care for athletes.
Hirslanden considers sports medicine to be one of its core competencies and is further expanding the medical specialty through attractive partnerships and new, partly digital offers. It wants to set new standards for athletes and sports enthusiasts and to continuously support them when it comes to prevention, coaching, therapeutic approaches or acute medical treatment.
As part of its new partnership with the Swiss Ski Federation, Hirslanden has enlisted Dr med. Walter O. Frey, the long-time Chief Medical Officer of Swiss-Ski. Frey will coordinate medical examinations and acute medical treatments by sports medicine specialists from Hirslanden in the fields of radiology, internal medicine and other disciplines and ensure quick access to the Switzerland-wide network of Hirslanden and its partners. The athletes benefit from an integrated care model that is being developed between Swiss-Ski and Hirslanden and their partners, including Medbase.
Ski jumper Dominik Peter, who injured his left knee in a training accident, was operated on at the Hirslanden hospital Linde in mid-May. "We athletes benefit from Hirslanden's presence throughout Switzerland. At the time of the accident, I was taking part in the Spitzensport-RS in Magglingen, so all the examinations and the operation took place in the Linde hospital in Biel, which is only a few minutes away from where I train. I was looked after perfectly there," explains Dominik Peter.
Swiss-Ski is also provided with physiotherapists for training and competitions and can also rely on Hirslanden for emergency care in training camps abroad.
"The collaboration with Hirslanden opens up new personnel, institutional and logistical possibilities for Swiss-Ski. We are convinced that this will take the medical care of our athletes to an even higher level," remarks Bernhard Aregger, CEO of Swiss-Ski.
Daniel Liedtke, CEO of Hirslanden, explains: "Together with our cooperation partners, we have a high level of professional expertise in sports medicine, which is one of our core competencies. We are therefore very pleased to be able to support Swiss-Ski, one of the most prominent figureheads in Swiss sport."
James Arnold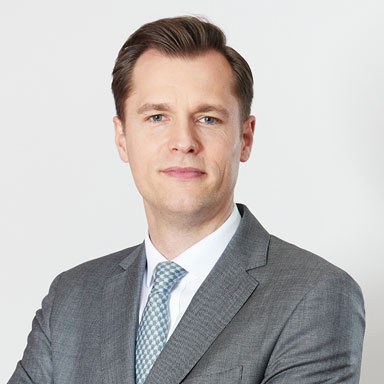 Head of Investor Relations

Mediclinic International plc
6th Floor
65 Gresham Street
London EC2V 7NQ
United Kingdom