In June, the Abu Dhabi Department of Health announced that Mediclinic hospitals in Abu Dhabi and Al Ain are free of COVID-19 cases after playing a pivotal role in managing and treating COVID-19 patients over the last few months with a dedicated team of frontline healthcare workers.
Mediclinic managed other facilities dedicated to treating COVID-19 patients, including Universal Hospital, which has also discharged its last case.
Mediclinic's hospitals in Abu Dhabi and Al Ain continue to provide a safe environment for non-COVID-19 patients and have resumed full outpatient and inpatient activity giving patients the peace of mind they require whilst they recuperate. Patients with respiratory symptoms will now be directed to other facilities.
Strict safety measures have been implemented in all of the hospitals' facilities, to ensure the safety of all patients. Infection control measures include marked physical distancing in all areas, sanitisation of chairs between patients, temperature checks upon arrival and testing for COVID-19 prior to admission, to name but a few.
H.E. Dr. Jamal Alkaabi, Acting Undersecretary of DoH, commented: "It is without a doubt that the national efforts and the teamwork between the public and private sector are what enabled us to face this pandemic and maintain the health and safety of all members of the community. We were able to reach this point with the guidance and continuous support of our wise leadership, and today we witness a spurt in COVID-19 recovery rate, and many hospitals releasing their COVID-19 patients and continuing to provide healthcare services to all members of the community".
Alkaabi praised the efforts of Mediclinic hospitals and several other public and private healthcare facilities and underscored their key role in tackling the Covid-19 pandemic, alongside DoH, as they continues to provide their full support to maintaining a high quality services provided by the healthcare sector.
David Hadley, Chief Executive Officer at Mediclinic Middle East, said: "I would like to take this opportunity to thank the UAE government and healthcare regulators for the prudent initiatives and control measures that have been put in place to combat COVID-19 and to protect the health and safety of the community. I would also like to congratulate the government for setting an example to the world by managing the crisis so boldly, brilliantly and successfully. 
"I would also like to take this opportunity to thank all healthcare staff for their bravery and dedication during these challenging times.  I congratulate and salute them all as we move beyond the pandemic.
"Mediclinic Middle East and its entire team of doctors, nurses and administrators are committed to providing quality care and services to the community at all times and under all circumstances. We are also particularly proud that we were able to support the Department of Health Abu Dhabi with its various special missions and we will continue to do so wherever and whenever we can. We would like to take this opportunity to thank them immensely for all their support to healthcare facilities."
Mediclinic Airport Road Hospital and Mediclinic Al Noor Hospital in Abu Dhabi and Mediclinic Al Ain Hospital and Mediclinic Al Jowhara Hospital in Al Ain look forward to providing a full spectrum of clinical services to their patients in a hygienic and completely safe environment.
James Arnold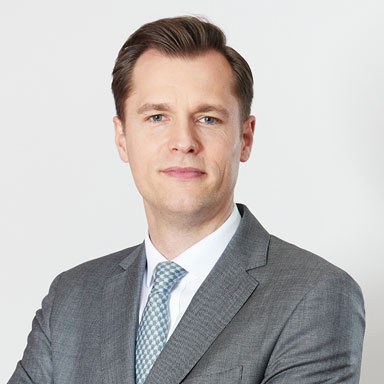 Head of Investor Relations

Mediclinic International plc
6th Floor
65 Gresham Street
London EC2V 7NQ
United Kingdom