Mediclinic Nelspruit Day Clinic will begin operations mid January 2020. This will be Mediclinic Southern Africa's sixth clinic focusing exclusively on same day surgery. Concentrating only on minor surgical procedures will enable Mediclinic Nelspruit Day Clinic to be particularly streamlined, efficient as well as cost-effective, without compromising on the high clinical standards of the main hospital.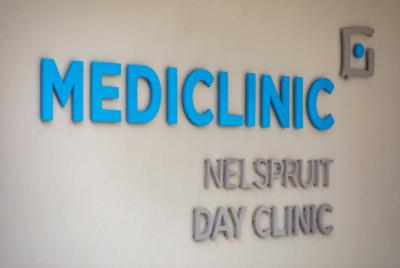 "We are excited to open this much needed day clinic in the Nelspruit area, broadening access to stream-lined private medical care," explains Joey le Roux, Mediclinic Southern Africa Operations Executive: Northern Region.
Day case surgery refers to patients undergoing planned, non-emergency surgical procedures that are admitted and discharged on the day of surgery. Examples of typical day surgery include ear, nose and throat surgery such as a tonsillectomy (removal of the tonsils); facial and oral surgery, such as wisdom tooth extraction and dermatological procedures. Further examples of possible day procedures include gastroscopies and colonoscopies.
Mediclinic Nelspruit Day Clinic will offer three fully equipped theatres and one procedure room with specialised staff, consulting rooms and additional parking. While the focus is on non-acute procedures, the new cubicle design offers patients ample time for patients to recover in privacy, before they are safely discharged.
The cubicle design allows elements such as patient privacy to be optimised while at the same time improving ease of access for nurses and doctors involved in the care. The layout of the cubicles also offers nurses a full view of patients before and after surgery.
The day clinic, co-located on the premises of the Mediclinic Nelspruit in Louise Street predominantly serves people residing in and around Nelspruit and also as far as Belfast to Hoedspruit, Swaziland and Mozambique.
According to Mediclinic Nelspruit Hospital General Manager Carmen Savva, the services of the day clinic are based on the needs of the public. "Our unrelenting focus on patient care will continue within this day clinic where patients will receive the same quality care and expertise they are accustomed to from Mediclinic.
"As simple, speedy and easy access will be the order of the day, patients will have the added advantage of knowing their exact date and time of admission, as well as expected theatre and discharge times. The client therefore experiences little or no waiting periods before and after surgery, because everything will be carefully pre-arranged. Coupled with the fact that services are offered in a friendly, non-threatening environment with well-trained staff, it can only ease the patient's stress levels while focusing on recovery," she explains.
Some of the many advantages patients of the Mediclinic Nelspruit Day Clinic can look forward to, include the following:
Knowing their date and time of admission, as well as expected theatre and discharge time
Little or no waiting periods before and after surgery
A fully equipped medical facility on their doorstep
The same welcoming and non-threatening environment as Mediclinic Nelspruit
Dedicated, well-trained, caring staff focusing on day patients only
Standardised processes make simple, speedy and easy access possible
Same-day ease of admission and discharge with minimal forms to complete
Patients are treated by medical experts with the same high-quality, patient-centred clinical care of the main hospital
According to MCSA's Operations Manager: Day Clinics, Pieter Lotz, the day clinic will offer a convenient, efficient and lean-cost facility to patients, without compromising on quality healthcare. "Doctors will, for instance, still be involved in thorough pre-operative assessments to eliminate risks and complications for the patients during and after medical procedures," he assures.
About Mediclinic Southern Africa
Mediclinic Southern Africa is the third largest private healthcare provider in Southern Africa by number of licensed beds. Most of the hospitals are acute, general hospitals providing specialist-led care by independent medical practitioners.
Investments made over the years in employees and facilities in Southern Africa, and in building strong relationships with medical practitioners, funders and patients, continue to reinforce the division's long-term ambition of growing by expanding across the continuum of care. This landscape offers unique opportunities for developing and delivering appropriate care settings and modalities for patients and offering medical practitioners the convenience of combining the quality they have come to expect with the ability to treat and address an expansive list of medical needs – all under the roof of a single healthcare provider.
About Mediclinic International plc
Mediclinic is an international private healthcare services group, established in South Africa in 1983, with divisions in Switzerland, Southern Africa (South Africa and Namibia) and the United Arab Emirates.
The Group's core purpose is to enhance the quality of life.
Its vision is to be the partner of choice that people trust for all their healthcare needs.
Mediclinic is focused on providing specialist-orientated, multi-disciplinary services across the continuum of care in such a way that the Group will be regarded as the most respected and trusted provider of healthcare services by patients, medical practitioners, funders and regulators of healthcare in each of its markets.
Mediclinic comprises 77 hospitals, five sub-acute hospitals, 14 day case clinics and 22 outpatient clinics. Hirslanden operates 17 hospitals, two day case clinics and three outpatient clinics in Switzerland with more than 1 900 inpatient beds; Mediclinic Southern Africa operations include 53 hospitals (three of which in Namibia), five sub-acute hospitals and 10 day case clinics (four of which are operated by Intercare) across South Africa, and more than 8 500 inpatient beds; and Mediclinic Middle East operates seven hospitals, two day case clinics and 19 outpatient clinics with more than 900 inpatient beds in the United Arab Emirates.
The Company's primary listing is on the London Stock Exchange ("LSE") in the United Kingdom, with secondary listings on the JSE Ltd in South Africa and the Namibian Stock Exchange in Namibia.
Mediclinic also holds a 29.9% interest in Spire Healthcare Group plc, a leading private healthcare group based in the United Kingdom and listed on the LSE.
James Arnold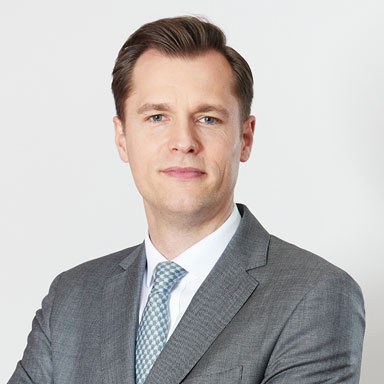 Head of Investor Relations

Mediclinic International plc
6th Floor
65 Gresham Street
London EC2V 7NQ
United Kingdom
Media Queries
Mediclinic Southern Africa
Tertia Kruger, Manager: Corporate Communications