40 Years of expertise you can trust
OUR BRAND JOURNEY
MEDICLINIC BACKGROUND
The Mediclinic brand is testimony to the changing and dynamic pace of Mediclinic's business journey, from its beginning to where it stands today as an international private hospital group with three divisions, namely, Hirslanden (Switzerland), Mediclinic Southern Africa (South Africa and Namibia) and Mediclinic Middle East (United Arab Emirates).
It all started with a visionary South African businessman who, in 1982, researched the possibilities for private healthcare in South Africa. Dr Edwin Hertzog's findings proved successful; in 1983, the then Rembrandt Group Exco decided that a new company, Medi-Clinic, would be formed to establish a 120-bed private hospital in the northern suburbs of Cape Town. Since then, our international footprint has grown to include more than 70 hospitals, employing more than 33 000 people.
Our brand is more than just a logo and a modern typeface; it is the heartbeat of Mediclinic's international success. After extensive research on patients' needs, our positioning is deliberate and efficient and involves applying evidence-based science to the benefit of both our care process and our patients, who turn to us for Expertise You Can Trust.
THE SCIENCE OF CARE
OUR BRAND PHILOSOPHY
The patient is at the heart of our deliberate, scientifically focused healthcare approach. Our commitment to enhancing our patients' quality of life is the force that propels the Mediclinic brand forward. We call this our brand philosophy – the Science of Care.
This approach is manifested within our hospitals and facilities around the world, creating a unified approach that allows us to draw on the strengths of the various operations to provide world-class private healthcare through multidisciplinary teamwork.
At any of the Mediclinic facilities around the world, we want patients to feel that the brand is lived by all. Our main objective is to introduce patients to a carefully controlled environment, fashioned by a team of world-class experts who can guide them through a customised treatment process, orchestrated to specifically deliver better outcomes. Because we know that our patients value our authority as much as our empathy, the Mediclinic brand seeks, at all times, a finely tuned balance between a scientific, expert-dominated approach and a considered, respectful human approach.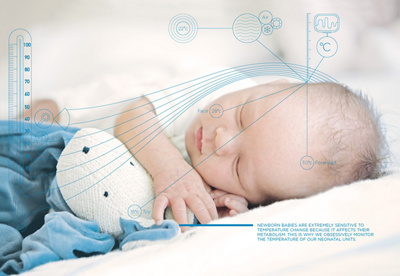 BRAND DRIVERS
Our unique brand comes alive through the five brand drivers, practised by Mediclinic employees in their duties and responsibilities. Enforcing a culture of patient-centred care, the drivers encourage care that is based on science, precision and planning, and performed at a world-class standard.
EXPERIENCE THE BRAND
THE BRAND IN ACTION
PRACTICAL APPLICATIONS OF THE BRAND IN OUR ENVIRONMENT